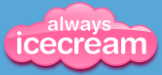 Do you want a place where your daughter can learn and have fun? Who doesn't, right? Well Always IceCream is a wonderful site where your daughters can do just that.
Always IceCream
allows girls to earn scoops while learning. They cover a basic math, advanced math, geography, language arts, science, and more. The girls then can use the $coops to play games, decorate their home in Miniworld, or feed their pets in Pet World. It is so much fun, my daughter has asked to play on the site everyday. They also offer a community so girls can chat with others, though you may opt to not allow this feature (which I did).
Membership includes a parent page where you can set what subjects she can learn in, her community involvement, what she has been doing, and even award her $coops.

Membership is required and their rates are as followed:
$4.99 a month, with the first month at $0.99 (You must have a paypal account)
$9.98 for two months, no subscription required (you can pay cc, paypal or debit)
$29.99 Annual Membership (you can pay cc, paypal or debit)
$99.99 Lifetime Membership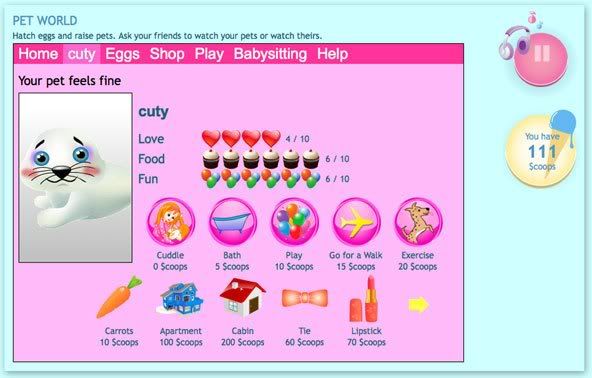 My daughter really enjoys playing/learning on this site. She even tries to convince me that it could replace some of her subjects because this way is more fun, like that will happen ;) They do offer a free trial and if you refer another parent you can earn a free month. I would encourage parents to check this out and see if it will fit into your family because it can be fun way to supplement.
I was given a free membership for my honest review as part of the TOS Crew. All opinions are mine and were not influenced by the outside world :)