Every now and then I come across a product that I absolutely love. Well I came across another one recently. Over the last month or so my daughter has been using
ALEKS
and we both have loved it!
From their site:
Assessment and LEarning in Knowledge Spaces is a Web-based, artificially intelligent assessment and learning system. ALEKS uses adaptive questioning to quickly and accurately determine exactly what a student knows and doesn't know in a course. ALEKS then instructs the student on the topics she is most ready to learn. As a student works through a course, ALEKS periodically reassesses the student to ensure that topics learned are also retained. ALEKS courses are very complete in their topic coverage and ALEKS avoids multiple-choice questions. A student who shows a high level of mastery of an ALEKS course will be successful in the actual course she is taking.
ALEKS also provides the advantages of one-on-one instruction, 24/7, from virtually any Web-based computer for a fraction of the cost of a human tutor.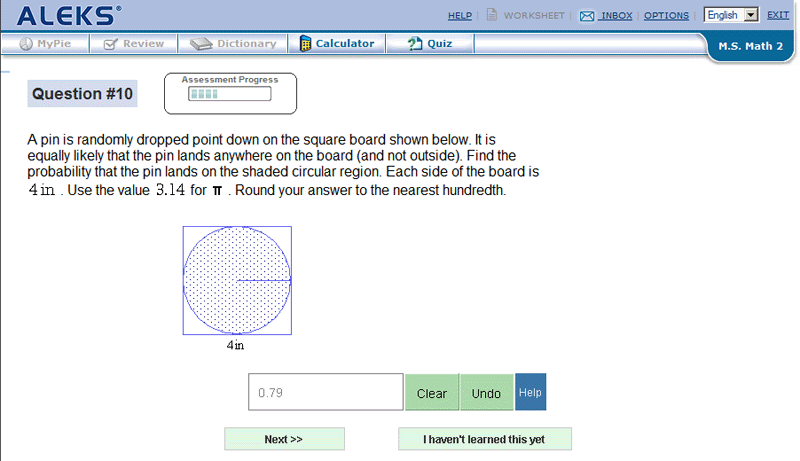 Our thoughts:
To begin my daughter did an assessment to see where her skills were and what they would have her work on. They then show her a pie of what the assessment shows. I love this pie.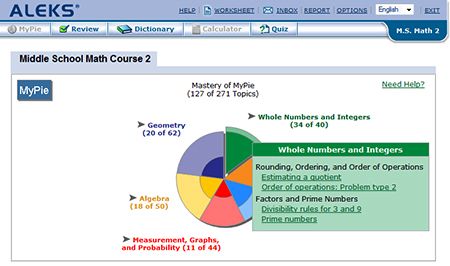 I can look at it and see where we need to focus :) Then she can click on any part of the pie and work on the next set of skills she needs to master. It does not let her skip any and as she continues to take assessments, after lessons, her pie fills in.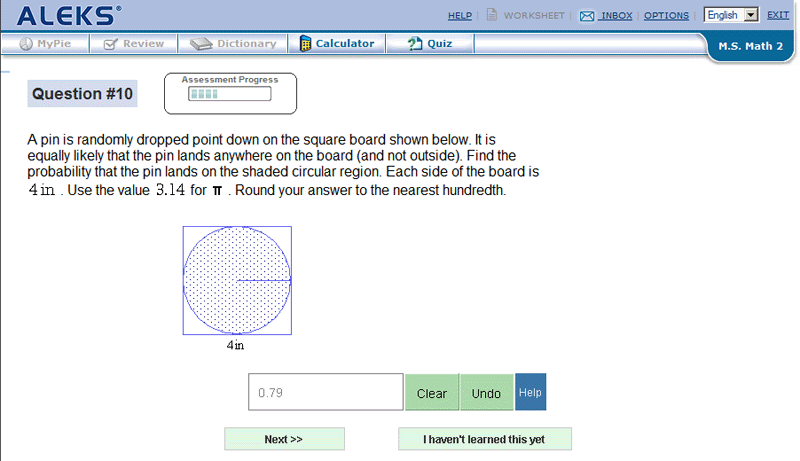 My only bummer point is, at least for us it is a major deterrent, the price to continually use it is a bit much :(
A subscription to ALEKS is
$19.95 per student, per month, or
only $99.95 every 6 months, or
only $179.95 every 12 months.
When you subscribe, we will create two ALEKS accounts:
A Student Account: This is the account your child will use to access the ALEKS Student Module which includes assessment and learning features.
A Master Account: With this account, you can monitor your child's progress through automated reports, assign quizzes, manage student accounts, and much more.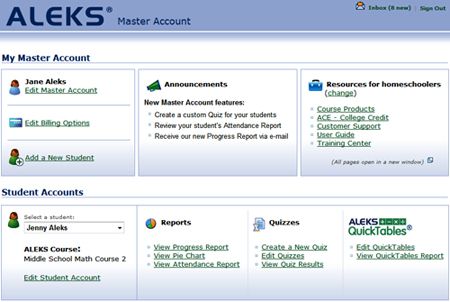 They do have family discounts so you can check those out
here
.
I do recommend this product, especially if the price is not a worry.

We were given a trial offer as part of the TOS Crew. All opinions are mine!